Your End-to-End Roofing Solution
Roofs, gutters, siding in the Summit County and surrounding mountain areas are battered by snow, wind, and ice – driving immense damage.
Our roofs, gutters, siding and accessories are built with quality and care, because our customers are our family.
Your roof is your home's most critical line of defense against Colorado's weather. We're here to protect your family from harm and financial hardship by delivering the highest quality roof system that will keep your loved ones and your most prized possessions safe.
Industry leading mobile technology means better inspections, precision estimates, faster delivery, and lower cost for you or your insurance.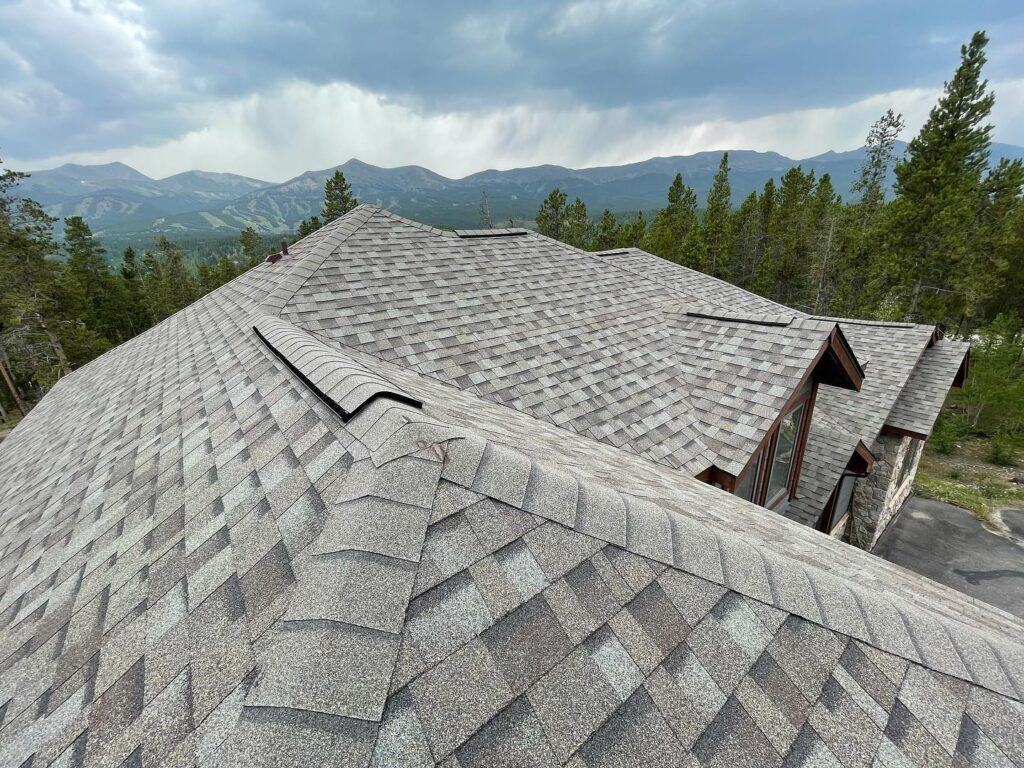 HighPeak Roofs uses industry leading mobile technology to provide a damage inspection on your roof with the highest level of confidence and accuracy .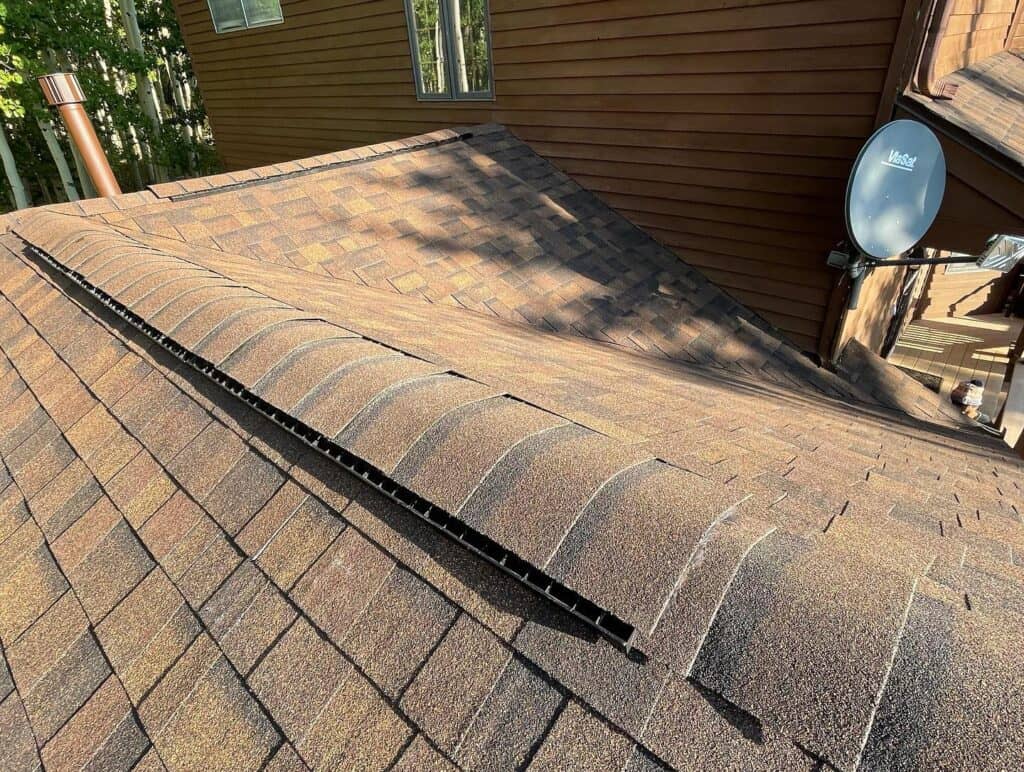 After an in-depth analysis of the roof, we determine whether your roof can be repaired or will need a full replacement before discussing products, colors, and pricing.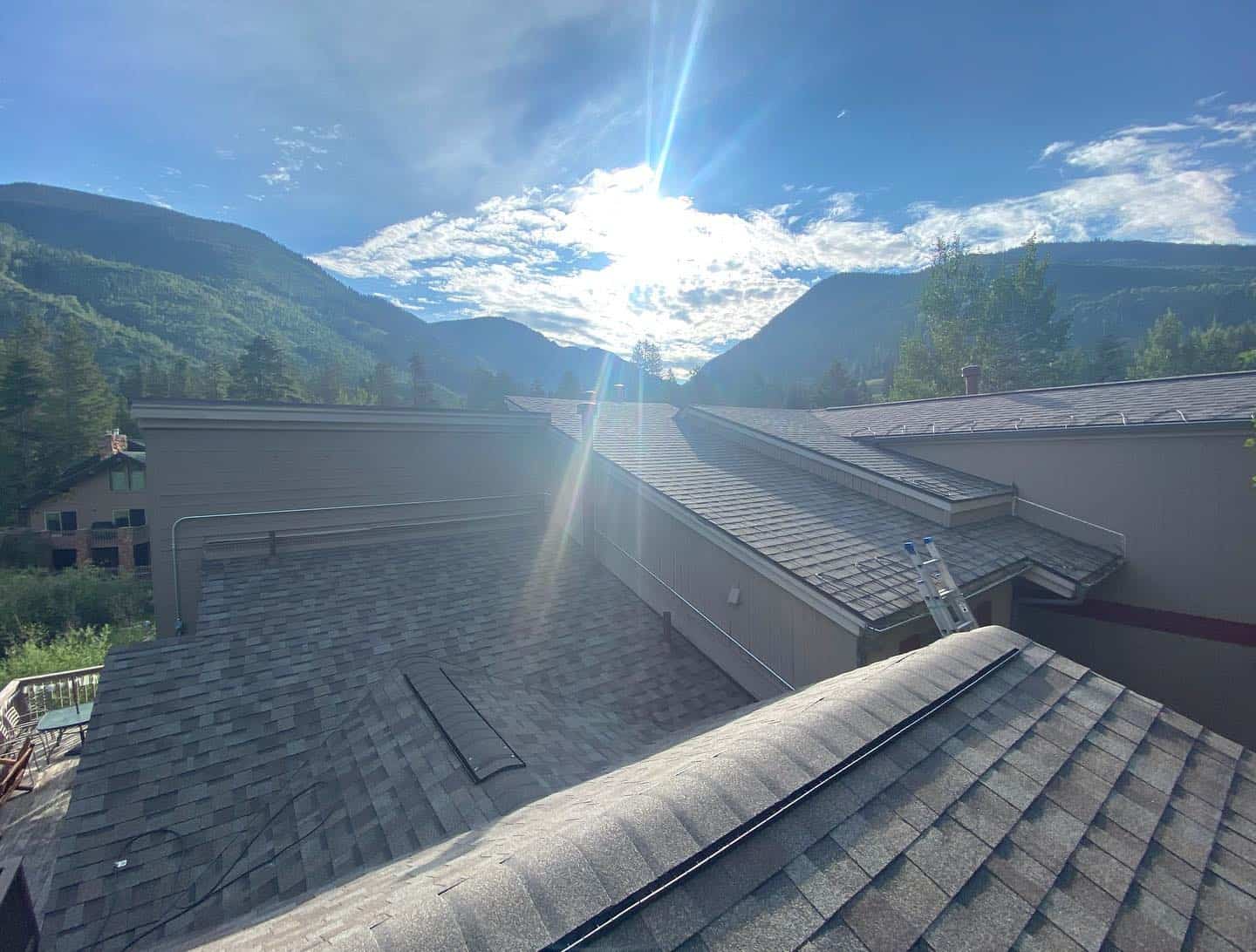 Our factory trained and insured installation team build the highest quality of roof on your home, dwelling, or business to protect your home or business from the elements.
Let us take the burden of dealing with your homeowner's insurance
Dealing with your insurance company for a claim and getting your roof replaced is made to often be a difficult and often confusing process. Our team has years of experience in both roofing & remodel as well as personal lines insurance and claims management with the nation's largest broker.
Let us take the heavy lifting physically and mentally off your hands - all you'll be responsible for is paying your deductible when the replacement claim is approved. We'll even provide all necessary documents directly to your insurance company for you.
Assessing Your Roofs Damage
After a heavy storm (hail, ice, snow, wind) you may be able to see shingles have come loose or even fallen off, You may also see dents or breaking have occured from the storm on your roof vents or boots. If you're able to see this, it can likely mean that there is more serious damage has occurred to your roof already.
One of our trained inspectors and claims specialists will come out to assess the damage from both the ground as well as from the roof and the attic space to see the severity of the damage that has occurred. By walking the roof, our inspectors will find the broken and loose shingles not visible from the ground, inspect the rate of granulation loss, and get photo documentation for both you and your insurance company fo the existing damage.
We will provide a professional damage report for both you and your insurance company when you are ready to make the claim or go forward with the build. If needed, our inspectors can apply immediate remedies for leaks or boot replacements if the situation is needed. We will provide a next day estimate with package offerings that will allow you to select your package and installation date.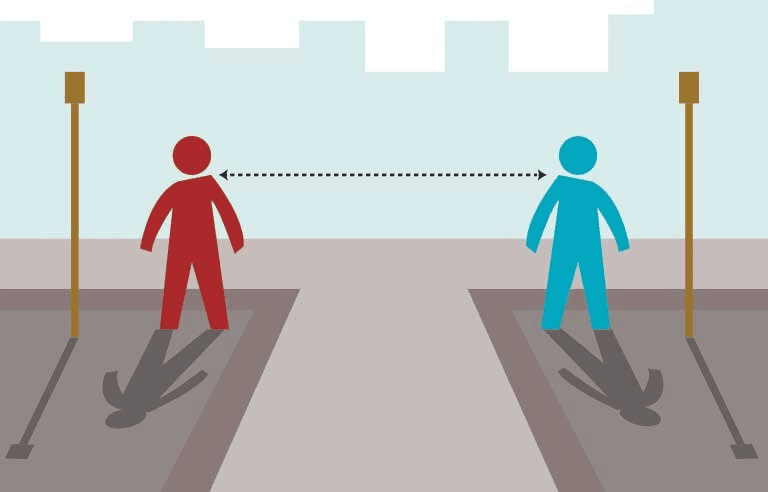 Social Distancing and Contactless Service:
In order to abide by the CDC's recommendations and protect your family and ours, we offer the following:
Post Inspection Consultations via Video Chat
Product Samples Drop Off
Online Factory Stores
Digital Signatures and E-signing