Protect your mountain home investment with HighPeak Roofs – Local experts in residential roofing services.
Fast, professional service, from estimate to repair or replacement
Your mountain home is a huge investment, and for most our biggest investment and deserves to be treated and protected as such. HighPeak Roofs is your local mountain town company that knows what these homes deal with from our weather because we don't only work here out of our Breckenridge Airport Road office and Avon Beaver Creek office, but we live here too. We offer a variety of products to fit your homes needs, and the wants for you and your HOA or design review committee. We are happy to provide estimates on a retail basis, and provide fast lead times and quality installs. We are also professionals in insurance claim management as approved vendors with all major insurance carriers and a team that is here to get the work needed for your home approved so you can have the best outcome from the storm damage on your property. Contact us today for a free inspection and estimate for our team and we'll get you moving toward a roof and exterior done to the HighPeak Standard.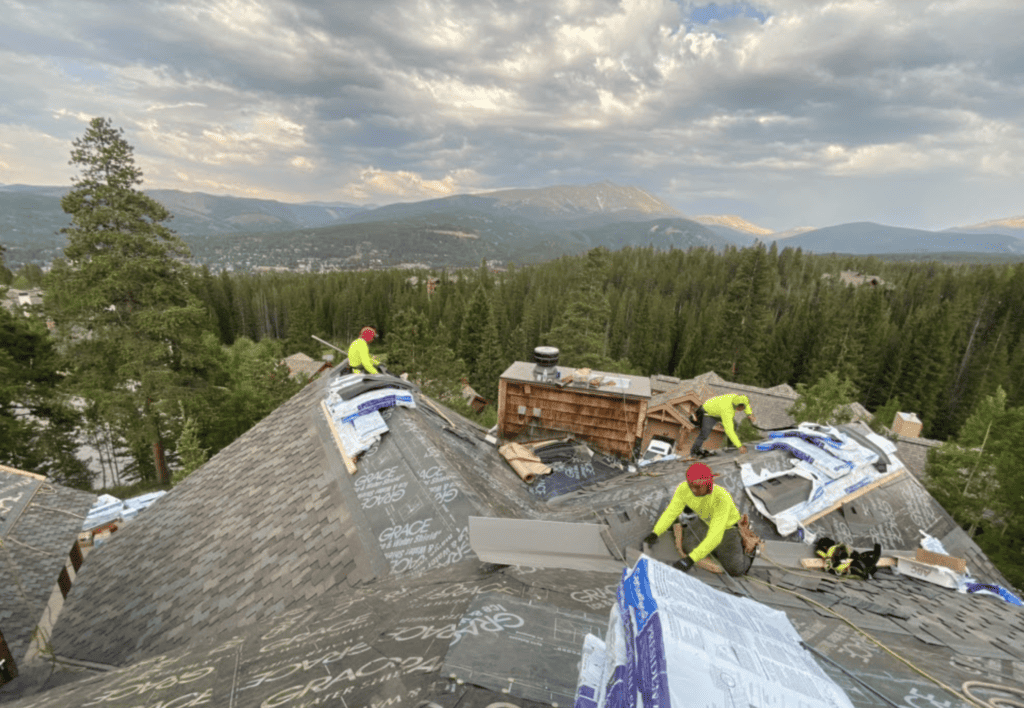 HighPeak's Customer Reviews