Roof Repair and Replacement
HighPeak Roofs offers a wide range of products including asphalt shingles, metal, and synthetic options. Trust our experienced team to manage and evaluate all types of projects, including insurance restoration, with a focus on preventing issues with your town, county, or HOA.
Your local Colorado roof replacement and repair experts
HighPeak Roofs is your local roof replacement and repair expert, happy to help with any project or problem you are having with your home or commercial property. Our team is here to inspect, diagnose, and put together a plan of action on what is needed for your home or property in Summit, Eagle, Park, and Chaffee Counties. Offering several products from standard and storm asphalt shingles, presidential shake, metal, and synthetic products, we know what it takes to get your home looking and performing as it should be and keep you not only from leaks, but from issues you may be facing with your town, county, or HOA. Our team is prepared to evaluate and manage not only projects paid out of pocket for, but we also have experience and success with all positive reviews from our insurance restoration clients. We are prepared to handle every step of the process with a 100% transparency commitment, we take the burden of this experience off your shoulder leaving you only needing to selective color of your new roof.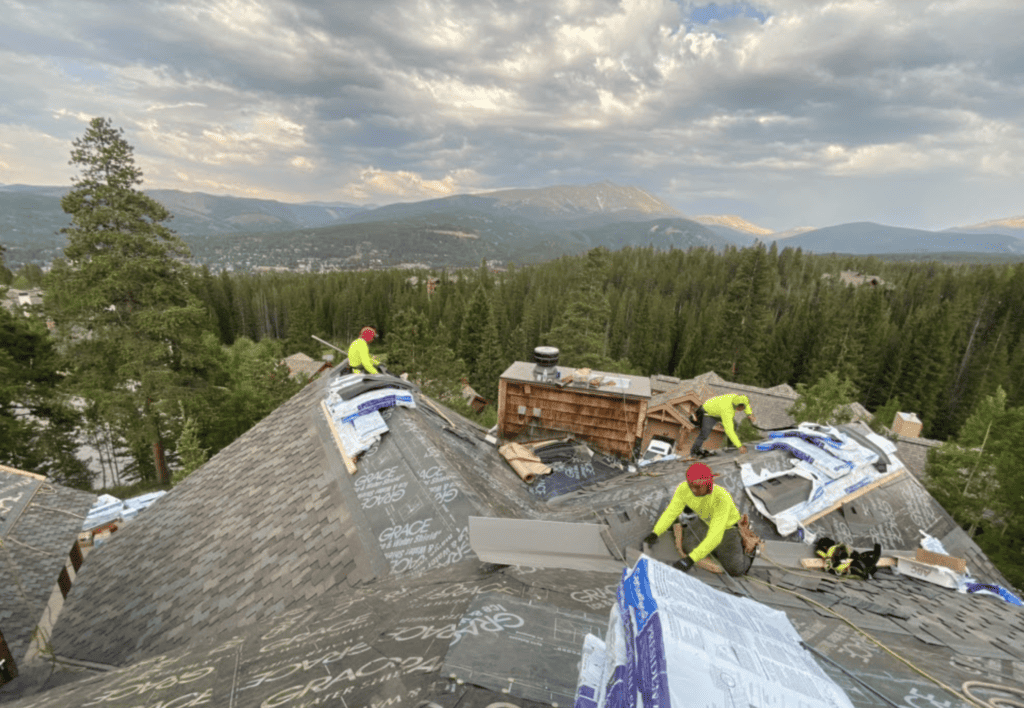 HighPeak's Customer Reviews