Upgrade your mountain home's roofing with Owens Corning TruDefinition shingles, or Certainteed Presidential Shake shingles.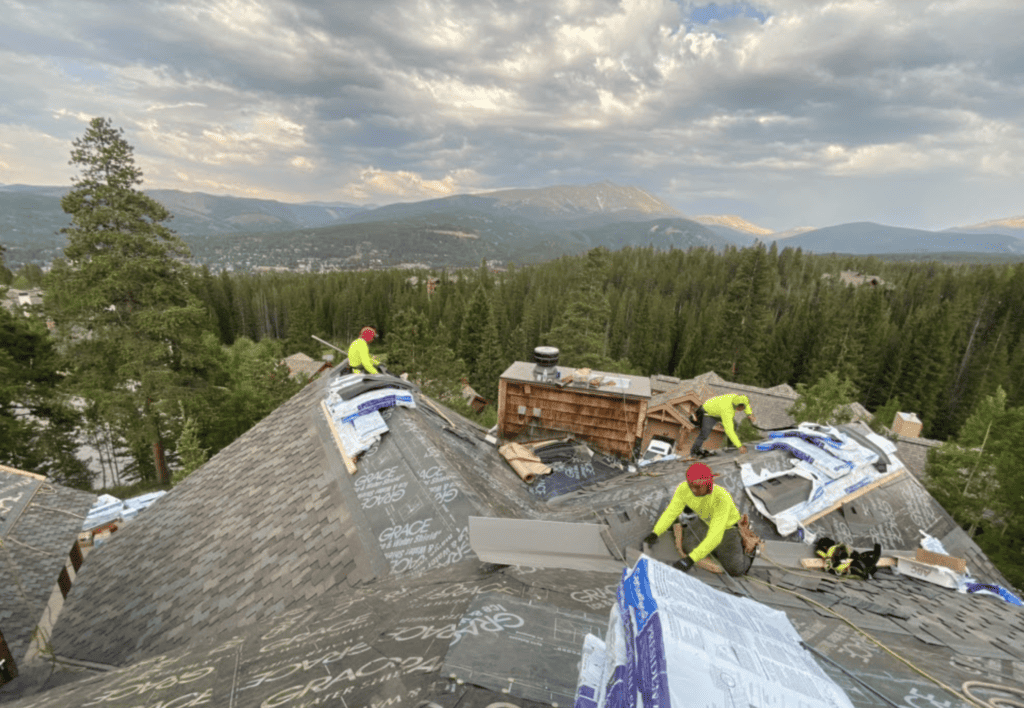 Shingles 
Owens Corning TruDefinition Duration 
The leading shingle manufacturers in the world. The TruDefinition Duration line is the mountain standard for shingles. Boasting the hardiest of all products within this line, we have seen no defects on our installs, and Owens Corning showing fewest in industry warranty claims. If anything happens we have the Pink Panther to back it up as and Owens Corning Preferred Contractor
Owens Corning TruDefinition Duration FLEX
A high quality, storm rated, price effective shingle upgrade from the Owens Corning Duration line. The FLEX series is an SBS modified shingles which gives it the benefit of being hail resistant as well as making it heavier and less prone to cracking for increased wind resistance in the mountains where we need it most. 
Certainteed Presidential Shake Double Laminate (DL) and Triple Laminate (TL)
If you're looking for a high end, classy looking shingle, Certainteed Presidential is a great choice. Ranging from 350lb/sq to 480lb/sq, the Presidential line provides a strong, thick profiled shingles that will hold up and look great through the ages. An aesthetically pleasing replacement to out of building code cedar shake wooden roofs, these shingle lines are in high demand throughout the mountains to keep the natural look while offering wind and fire protection scores as well as Energy Star Rating. If you're looking for a cedar shake roof replacement, let us know and we'll gladly get an estimate and work with your HOA who may have existing requirements for this product.