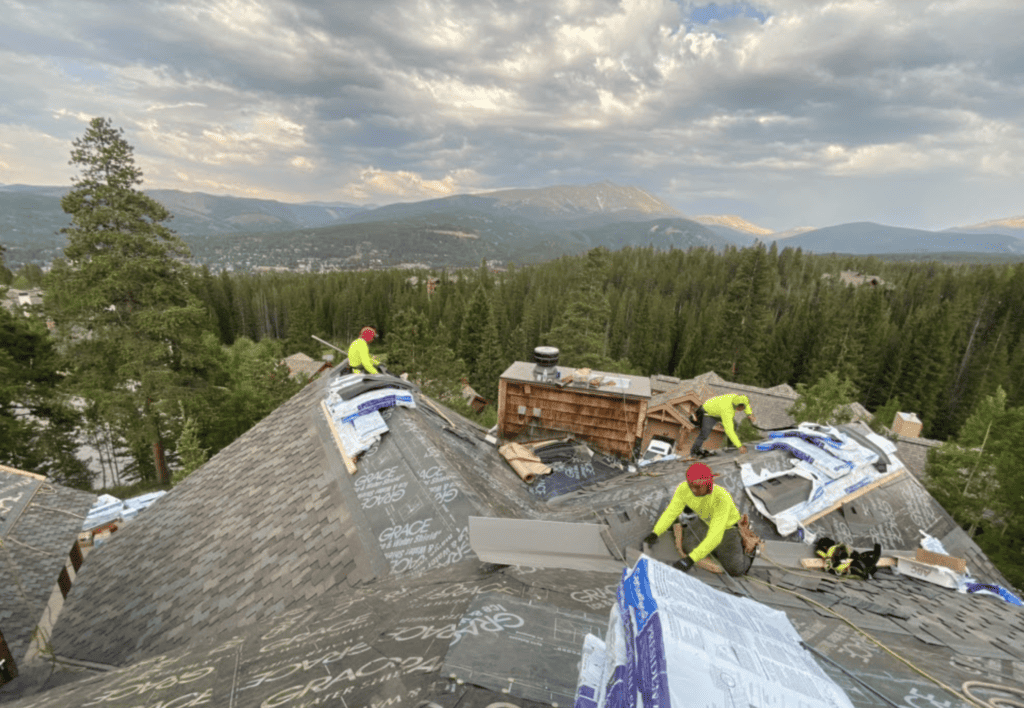 Covering wind and ice damming claims
In Summit, Eagle, Park, and Chaffee Counties, we primarily see wind and ice damming claims as we do not see the hail storms like those of the Denver area. There are other incurable damages to your roof that we are happy to diagnose and discuss your options. Insurance Process
What to expect from HighPeak Roofs and your Insurance claim
We will conduct an initial inspection of your roof and home for damages that may be applicable to your insurance coverage and advise you with the photos and language needed to discuss this with your carrier. 
If we find the appropriate damage, we will provide our Insurance Claim Contingency Contract for you to complete while filing your property claim. Once completed and the claim filed, we will schedule to meet with your claims adjuster for their inspection of your roof and property.
Your carrier after this meeting will be responsible for sending you a letter regarding the inspection and an estimate for the damages to be repaired. At this point we will send them our estimate and supplement report. This process can be lengthy  depending on the carrier and adjuster as they are not roofing or code professionals and need the additional information and walk through from us in order to get the approvals for build that your roof needs to be up to code in your county or jurisdiction.
Your carrier will release the ACV check (actual cash value check) for their determination on what the roof is worth in its damaged condition. HighPeak Roofs will accept this ACV check + your deductible as the deposit to build your new roof.
The roof approval will be for the closest product available to what you currently have and will get your home approved for code inspections with your jurisdictions. Any additional upgrades will be provided with a retail estimate.
After completion we will provide a completion certificate and incurred costs reports to your carrier for them to release the RCV (replacement cost value, or depreciation check) along with the supplements and incurred costs we have agreed with them. This is the final payment for your project when we receive it.