Durable and classy synthetic shingles for your mountain home: Certainteed Presidential Laminate and DaVinci Synthetic Shake options available to meet HOA and design regulations.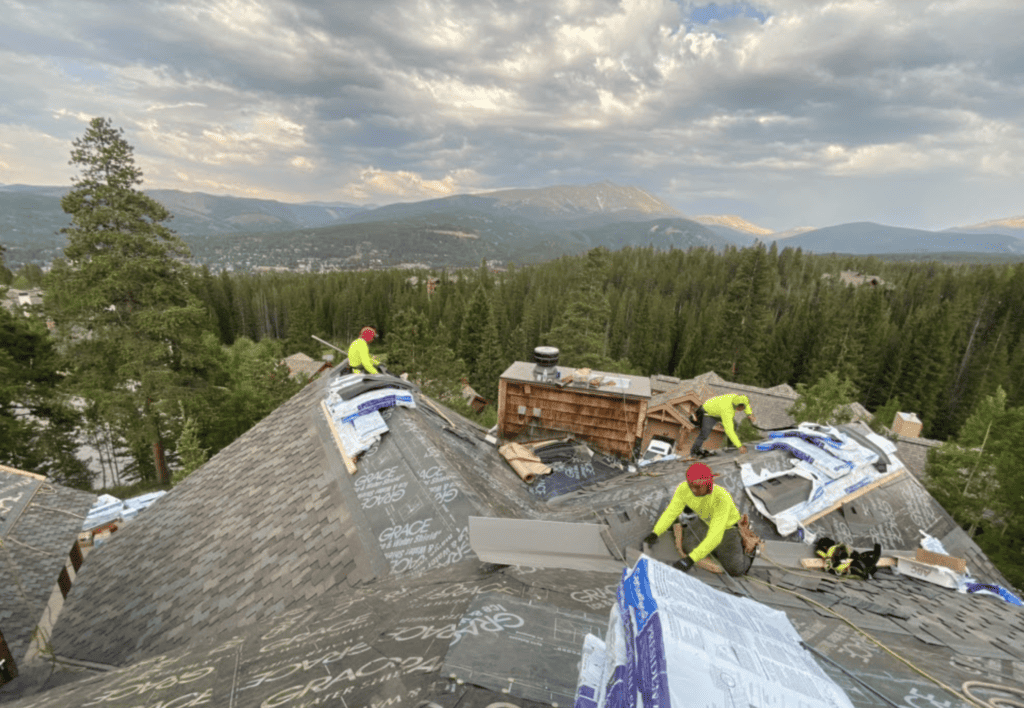 Durable roofs with high-end synthetic shingles
If you're looking for a high end, classy looking roof, Certainteed Presidential Double and Triple Laminate Shingles and DaVinci Single and Multi Width Synthetic Shake are the #1 choice. Ranging from 350lb/sq to 500/sq, these lines provides a strong, thick profiled roof that will hold up and look great through the ages without sacrificing your mountain house aesthetic. In areas where cedar shake was most popularly installed, Summit and Eagle Counties, will often have HOA or design review committee regulations enforced to select one of these products to remain consistent and in compliance with the rest of the neighborhood. Our team has worked with some of the most popular subdivisions and organizations in the state and we know what it takes to have the skill and organization to get the job done to their standards and to your likeness making sure each project is not only a photo finish, but completed to the HighPeak Standard.